"When employees are happy, they are your very best ambassadors."

James Sinegal, co-founder and former CEO of Costco Wholesale
---
Costco, one of the world's largest and most recognized consumer goods merchandiser, has the mission to "Continually provide its members with quality goods and services at the lowest possible prices." In Costco's 2011 Shareholder Letter, they depict how they seek to achieve this "through excellent customer service and adhering to a strict code of ethics that includes taking care of employees and members, respecting suppliers, rewarding shareholders, and seeking to be responsible corporate citizens and environmental stewards in their operations across the globe."
Costco's Business Model
Costco's business model has empowered the firm's superior organizational performance throughout the years. Impressive results sustain such affirmation, as Costco closed 2018 with 750 membership warehouses in operation, 90 million cardholders, an average traffic at its warehouse locations of 3 million people per day, and continually outperforms its competitors by considerable differences.
Costco's business model is founded upon the complementing synergy of three focal points. First, they charge extremely low prices on both Costco's Kirkland Signature and nationally branded products of different merchandise categories. Second, a strong emphasis on the quality of both products and services offered – which are all either of very good or excellent quality. Lastly, an alluring product selection that combines both normal items offered at Costco as well as continuous special offerings that enables attractive savings for Costco shoppers.
Through the efficient and effective synergy between Costco's business model three focal points, Costco is able to capture and secure its competitive advantage. Costco's big sales volume, high inventory turnover rates, low operating costs, efficient product distribution, volume purchasing, and its membership fees empowers Costco to successfully bring to life its business model.
Not only does Costco's superb results and organizational performance serves as proof that its customers find their business model enticing, but also the fact that Costco's number of shoppers worldwide are increasing.
In the next piece of the article, I will depict Costco's values and evaluate their meaning and impact in driving Costco's culture and organizational performance.
Costco's Values
Obey the law
As both a double major in management and marketing and as a business ethics enthusiast, I see Costco's value of 'obeying the law' as stagnant and dormant. Such value failed to evolution and adapt to its time. At the same time, it does not say anything about how things are done at Costco – about its corporate culture, work environment, and business practices.
All it says is that Costco's business practices and activities are align with the law. Furthermore, the fact that mentions the law as the standard gives a sense that Costco will do the bare minimum. In my view, this value is counterproductive, as obeying the law, which sometimes can be the same as 'doing the minimum,' is not always the morally right thing to do. Moreover, such value neither inspires nor encourages doing the right thing.
Take care of our members
This value does say something about Costco as an organization. The fact that Costco see their members as "their reason for being – the key to their success" inspires, excites, and touches all stakeholders. Such value successfully drives organizational culture.
It empowers all employees to look after their members and take care of them through excellent customer service, quality products and services, and safe environment. It assures customers that they will be treated rightly and that their interests are taken care of.
Take care of our employees
Such as the previous value, this value also does say something about Costco's organizational culture. Costco sees their employees as their "most important asset," which makes employees feel valued and taken care of. Such value does not only speak to and for employees, but also to those looking for career opportunities at Costco.
People want to work in organization where employees' wellbeing is encouraged and considered. At the same time, the fact that Costco offers its employees with rewarding challenges, attractive benefits, a safe work environment, fun and exciting work, career progression and development opportunities, and opportunities to give back to their community make Costco an exemplary employer – giving Costco a competitive edge over competitors over talent acquisition, development, and retention.
Respect our suppliers
This value, as the two previous ones, does say something about the work environment at Costco. It affirms that Costco values its business partners and that they play a critical role in their respective success. Such value drives business practices and activities at Costco, making it an important value to Costco's business operations.
It empowers employees to see suppliers as partners rather than as simply suppliers. It also provides peace of mind to suppliers, as it informs them that Costco takes their business very seriously by partnering with them and that each other's success is strongly correlated.
Reward our shareholders
Rewarding shareholders does not say much about the organizational culture at Costco. I believe that this value is synonym of 'making profits.' And making profits is not a value distinctive and original of Costco, but a characteristic that every for-profit organization seeks to live by. Therefore, I believe that this value shall not be included into Costco's guiding principles. It's vague and conventional – traits that do not define Costco.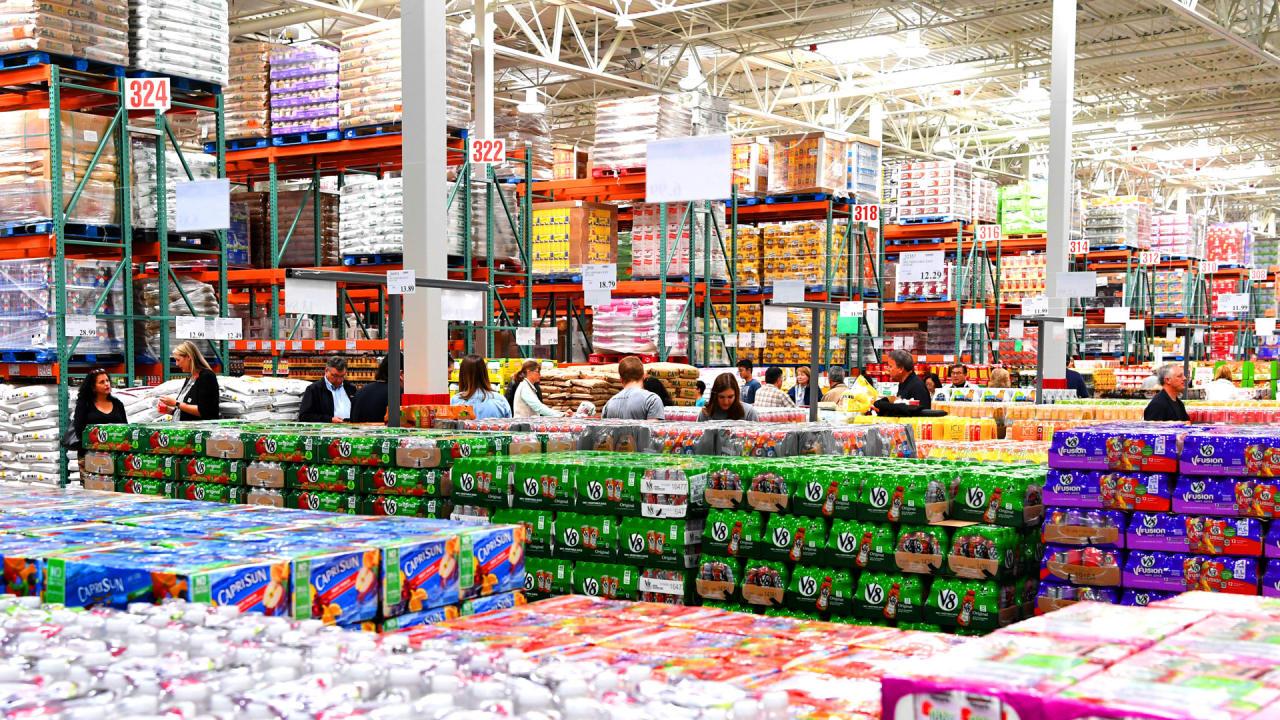 Redefining Costco's Values
Costco is an exemplary organization.
It's original, innovative, responsible, and compelling. Moreover, it's highly successful. Costco, in no way, should demonstrate conventional and common traits. Neither in its values, mission, vision, nor in its business practices. It never has, and it never should.
Costco should redefine all its core values. Even though I previously mentioned how some did represent what Costco embodies and stands for, they are all too common and ordinary. Business has changed – and it would be sad for all of us, Costco fans, for Costco to fail to adapt to its time.
Here is how I would redefine Costco's values:
1. Integrity: Doing the right thing for the right reason at all times – even when that comes at the expense of profits. Show exemplary corporate citizenry at all locations in which Costco does business and give back to contribute to the ecosystems in which Costco operates.
2. Stakeholder Success: To take care of our members, our employees, our shareholders, our suppliers, the communities in which we operate, and the planet. Our success is directly tied to them.
3. Innovation: Remain a learning and curious organization. To continually challenge the status quo and look for more effective and efficient ways to bring value to our stakeholders.
4. Warmth and Belonging: We seek to create a diverse and inclusive workforce where employees can perform at their natural best.
5. Celebrate Each Other: At Costco we live by "We" instead of "I." We make each other stronger. We celebrate each other's successes. We are driven by each other.
6. Deliver Results: We hold ourselves accountable to our promises and commitment. We seek to continually grow as an organization and expand the value we generate to our stakeholders.
In an Era of E-Commerce, Costco Continues to Thrive
Costco is, and will continue, winning over customers in the marketplace for several reasons.
For starters, Costco's reputation serves as one of their biggest competitive advantages. They are widely known for offering good quality products and services at very low prices. Costco also seems to be winning in another key business area: competition for talent. Costco's employees enjoy one of the highest paid wages/salaries in the industry with competitive benefits. At the same time, Costco has the largest geographic territory covered with more than 750 membership warehouses operating. Such fact enables Costco to make it harder for both current and new competitors to compete.
By remaining true to their values and guiding principles and doing business responsibly, Costco will continue to not only outperform and outlast its competitors, but also build and sustain an organization that will constantly be overcoming itself.