"A business that makes nothing but money is a poor business."

Henry Ford
---
The coronavirus has brought great uncertainty about what the future will look like. Companies are unsure about what getting life 'back to normal' truly means. Times like these, where uncertainty and anxiety are taking over communities, businesses, and other organizations, reveal to us which organizations are the ones that are going a step further to lead the way and show up for their communities when they need them the most.
As a result, addressing CSR has become the focal point revolving around the business world. Companies all over the globe are trying to find ways to give back and assist communities in need.
And that's great, that's the way it should be. Companies can no longer afford to separate themselves from the ecosystems in which they operate. Organizations today must acknowledge the fact that the communities they serve and their business operations are intertwined – one directly affects the other. Therefore, those organizations whose business practices emphasize sustainability at the core of their operations will drive higher profits. 
CSR's main goal is to align a company's social and environmental activities with its business purpose and values. There are many ways in which companies today are striving to give back to their communities. Salesforce's 1-1-1 model, for instance, seeks to donate 1% of the company's products, employees' time, and profits. Companies such as Patagonia are keeping sustainability at the heart of their operations, ensuring that their supply chain is responsibly and sustainably operated. Other companies, such as Target, are donating a percentage of their profits to their communities.
Companies should focus on creating 'shared value' with their communities. Shared value refers to creating financial and strategic value to the firm while also generating value to the communities in which firms operate.
However, too many companies today are conducting their CSR efforts in an uncoordinated and ineffective manner.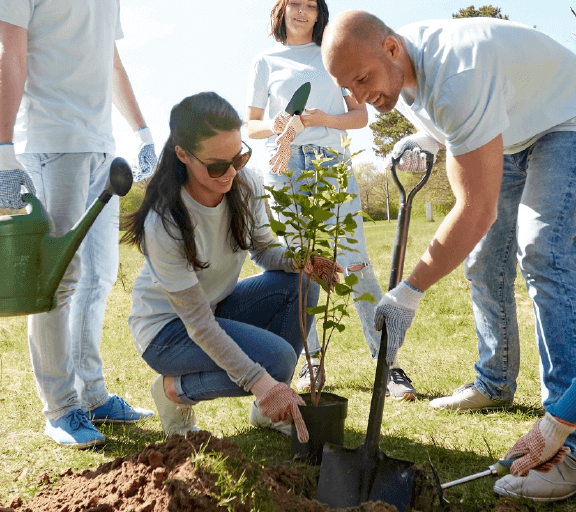 What CSR Should Address:
The Harvard Business Review found a similarity between countless organizations when studying their CSR programs: too often their CEOs are disengaged from their company's CSR efforts. These results in the lack of coordination, effectiveness, and efficiency of most companies' efforts to drive sustainability.
Companies' CSR efforts should be conducted in an integral way. Integral because it should be a systematic effort in which all members of the organizations all actively engaged with the company's CSR initiatives. CSR should not only be an essential function of all CEOs and key executives, but also for all other employees. All members of an organization must be aware of the cause and purpose their organization is pursuing in order for their actions and decisions to be aligned with that of their organization.
1. CSR is, First and Foremost, About the Company Culture
CSR should first look inside of the organization before it can translate its impact to its communities. If the company culture does not uphold social and environmental sustainability as one of its core values, then how will organizations live up to a non-existent value? The company culture should emphasize and uphold sustainability in order to drive meaning and impact towards their community.
The Boston Consulting Company, one of the consulting industry's market leaders, for instance, has 'diversity of thought, expertise, experience, and background' as one of its core values. BCG also believes that 'they can make a world a better place by promoting social impact' as one of their core values. The company lives up to its values to drive change within their community: the consulting firm has conducted more than 450 social impact projects with more than 300 organizations globally in 2018. At the same time, BCG is a CarbonNeutral certified company and is consistently using its power and influence to use its business as a platform for change and progress within the communities in which it operates.
2. CSR is About Sustainable and Effective Operations
Businesses' CSR programs should maximize their operational effectiveness. Through initiatives to reduce waste, emissions, water, and energy consumption while fostering a culture of sustainability, their business operations should promote social and environmental benefits to their community.
PepsiCo's Performance with Purpose program, for example, focuses on minimizing the firm's impact on the environment by lowering energy and water consumptions. At the same time, the program stimulates PepsiCo's managers to provide employees a safe, diverse, and inclusive workplace.
Their Performance with Purpose program also supports local communities where PepsiCo operates by investing in them. Through such efforts, PepsiCo was able to expand access to safe water supply to more than 16 million people living in water-stressed areas since the program launched. Their Performance with Purpose program has also announced plans to reduce the amount of sugar, sodium, and saturated fats in their diverse beverage and food portfolio.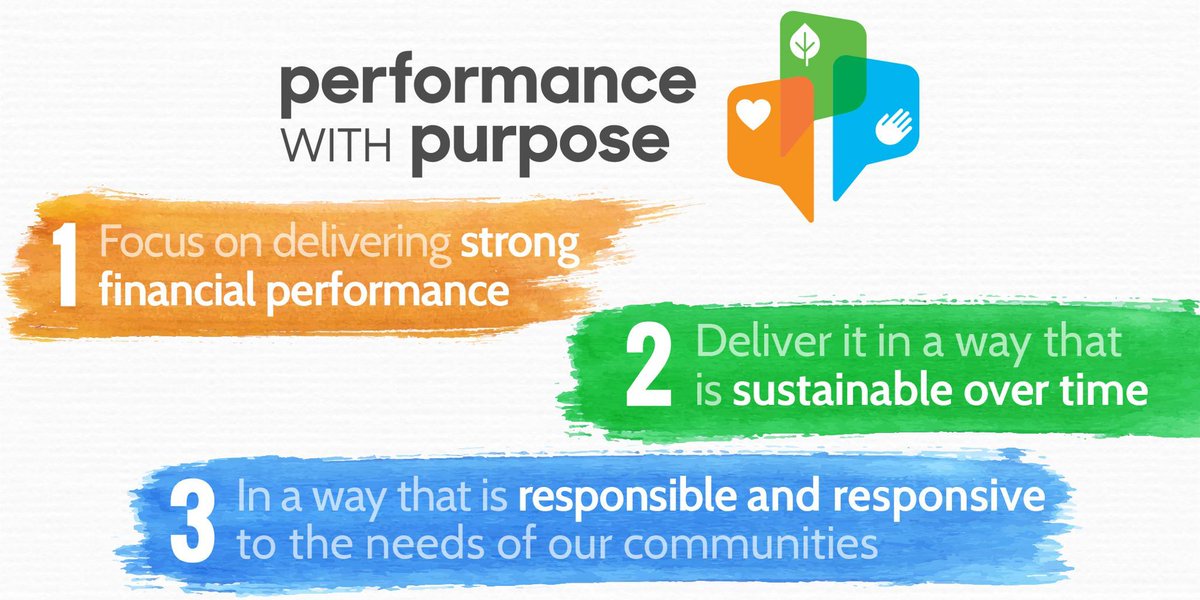 Similarly, Patagonia exemplarily illustrates why sustainable and effective operations are not only good for the environment, but also good for business. Patagonia is not only one of the world's most innovative, successful, and profitable companies in its industry, it's also one who is using its power and influence to save the planet.
By building a reputation of putting the planet and people over and above profits, Patagonia has empowered the company to capture both the hearts and minds of their customers and employees. Patagonia's Common Threads Initiative, for instance, focuses on providing high-quality clothes that will not only be highly-durable (which prevents customers from replacing them every few months, further harming the environment), but also repairing customers' clothes free of charge (to prevent people from throwing away their products, in an effort to reduce waste). Their Common Threads Initiative also comes with a strong partnership with eBay, enabling customers to sell and buy second-hand Patagonia products. Moreover, their Common Threads Initiative allows customers to return their Patagonia products once their clothes come to the end of their usable life. All these efforts have empowered Patagonia to reduce waste and water all while promoting the effectiveness and efficiency of their supply-chain.
3. CSR is About Developing a Moral Compass and Giving Back to the Communities
CSR is about being transparent – transparent about not only what is being done, but how it's done. It's about taking care not only of shareholders, but also about having all stakeholders' best interest at heart at all times.
Starbucks is an exemplarity organization when it comes to taking care of the countless number of communities in which they operate. The coffee giant has made a special effort to ensure that all coffee beans purchased by the firm does not only meet their standards of quality, but also that the beans are sustainably grown.
At the same time, Starbucks' stores are all 'green' buildings. Moreover, Starbucks' employees imitate the communities in which they operate – as the company is known to encourage the hiring of veterans, refugees, and minorities. While many organizations neglect this workforce, Starbucks gives them both a voice and an opportunity to prosper.
4. CSR is About Giving Back Time & Energy, not just Money
It's not the same to donate money than to donate time and energy. Money can always be recuperated. Time and energy, however, are things that can never be recovered. Therefore, giving back in the form of time and energy are way more valuable and impactful than donating money.
Salesforce's 1-1-1 model, for instance, ensures that the company not only donate money, but also its products and employee time. Through its 1-1-1 model, Salesforce makes sure the company is getting off the sidelines and onto the playing field.
Salesforce makes a strong emphasis on giving back to their communities in the form of education and knowledge. Salesforce's employees spend their volunteering time helping shape the workforce of tomorrow. In California, Salesforce not only donates their products and software, but their employees also teach those underserved communities how to use their software and prepare them to have the skills and capabilities to successfully join the workforce.
5. CSR is About Speaking Up About the Things that Matters
CSR is about having tough conversations, about speaking up for those who society has silenced, and about standing up for what matters. As Martin Luther King said, "Our lives begin to end the day we become silent about the things that matter." CSR demands organizations to actively engage with their communities to support minorities, address social injustice, and support those in need.
Ben & Jerry's, one of America's favorite ice-cream makers, has built a strong reputation of speaking up and taking stances on social issues. Since its founding, Ben & Jerry's has been committed to speaking up for immigrants, refugees, and other minorities that society tends to silence.
By clearly articulating what they believe is right, Ben & Jerry's has ensured that society understands where they stand when issues such as racial injustice, climate change, GMO labeling, LGBT equality, and peace arise. Such positive and authentic social activism has empowered Ben & Jerry's to win over customers' unconditional support and loyalty – proving that authenticity in their CSR efforts is key to winning in business.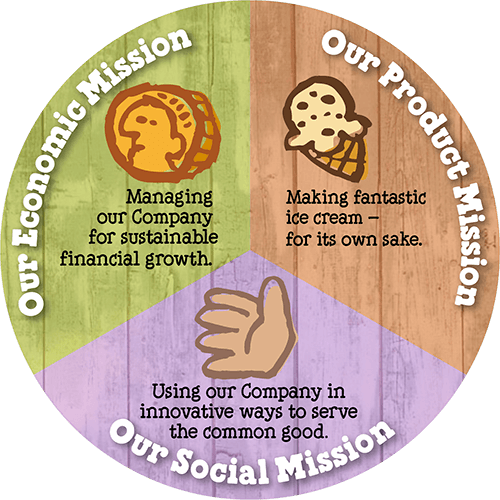 6. CSR is About Creating a Healthy and Empowering Work Environment
At the same time, CSR is about an organization's leadership establishing and fostering an uplifting work environment that empowers employees to perform at their natural best. It's about promoting psychological vulnerability in the workplace and encouraging all voices to be heard and considered. Uber's toxic work environment, for instance, which created a culture of sexual harassment, created a tainted work environment that neglected employees' well-being.
However, CRS also entails organizations to help employees cope and adapt to changing trends and technologies. To do so, organizations must actively ensure employees are being trained about the new skills and capacities that evolving technologies require. CSR is about making sure employees' jobs are safe regardless of whether technology and automation are threatening to eliminate them.
Creating a healthy and empowering work environment also requires organizations' workforce to reflect the communities in which they operate. Therefore, diversity and inclusion should be CSR's centerpiece: making sure that people from all races, ethnic background, and genders are being heard and valued equally.
7. Lastly, and More Importantly, CSR is About the Company's Leadership Succession
There is nothing more important for successful organizations than to find continuity when change is imminent. By continuity, we refer to continuity of vision, purpose, values, and goals – to make sure that the organizations' identity and legacy remain intact. Effectively addressing leadership succession will empower organizations to surpass the test of time.
Leadership succession is about thinking about the long-term success of the organization. About leaders setting up their companies for success way beyond their lifetimes. Leadership succession is not about the success the company is having today, it's about how will it navigate changing times in the future. It's about leaders building up and developing the next generation of leaders. Even though leadership succession will always be part art, part science, addressing such issues ensures that companies are planning and preparing for the future in a sustainable and responsible way.
CSR is key for companies to not only prep for the future, but also for their brand image, impact, success, and reputation to last for generations. It's about making sure that businesses aren't solely pursuing profits, but using their influence and resources to advance a cause while giving back to their communities.
Companies with effectively planned CSR programs will reap the rewards of such efforts through cost-savings, brand differentiation, long-term thinking, and both customer and employee loyalty, support, and admiration.
At Topic Insights, we know that there's a leader inside each and every one of us. It's our mission to help you nurture and inspire that leader. For more actionable content like this, subscribe to our newsletter. Questions? We'd love to hear from you. Contact us today.